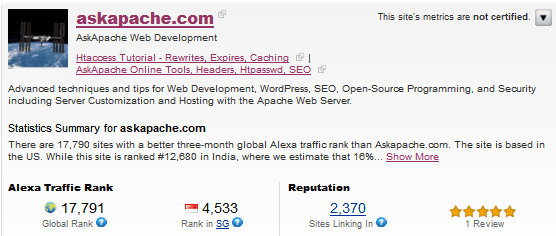 The Alexa Toolbar is a free search and navigation companion that accompanies you as you surf, providing useful information about the sites you visit without interrupting your Web browsing.
With over 10 million downloads, the Alexa toolbar is a sure winner. Whether you are new to the web, or a savvy surfing pro, this is the tool for you.
WayBack Machine
This is super cool! Been around forever.. it archives the Internet and lets you view a site or page the way it looked in the past!

View in Status Bar
This is a screenshot of part of my status bar in firefox. Pretty helpful!

Traffic Stats
These are good indicators of how well your SEO is really doing.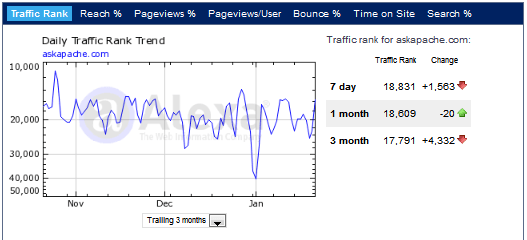 Search Stats, SEO, Keywords
This information can be invaluable to ranking up for certain keywords and seeing what is popular on your site.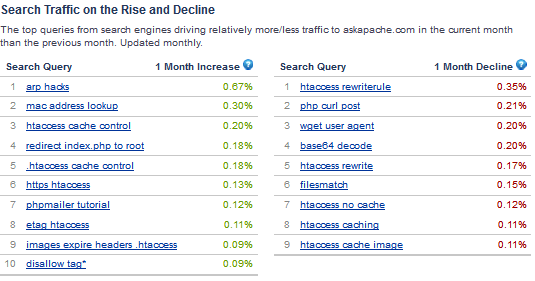 Get it now, for free!
It works for the below browsers. Ready? Then go install it! Or take the Tour.
Firefox
Google Chrome
Internet Explorer
« The Conscience of a Hacker – Hacker ManifestoIntroducing the Online Figlet ASCII Generator »